ABOUT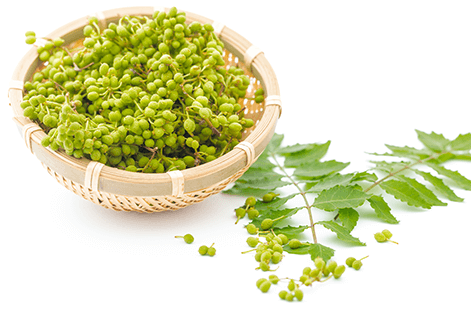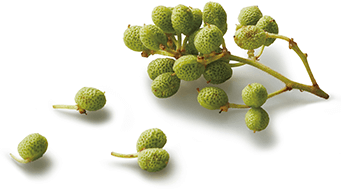 Meticulous and authentic.
All of our flavors are born from this desire.
We grow a type of Sansho pepper (Japanese pepper)
called"Budo (Grape) Sansho pepper", and they are hand-picked from Aridagawa, Wakayama.
In addition, chili peppers and yuzu citron are also sourced from our own farms,
as well as from contracted farmers who we know and trust.
We use only the most carefully selected domestic products.
We spare no effort and are sincere. We only deliver authentic products .
Hirano Seishoan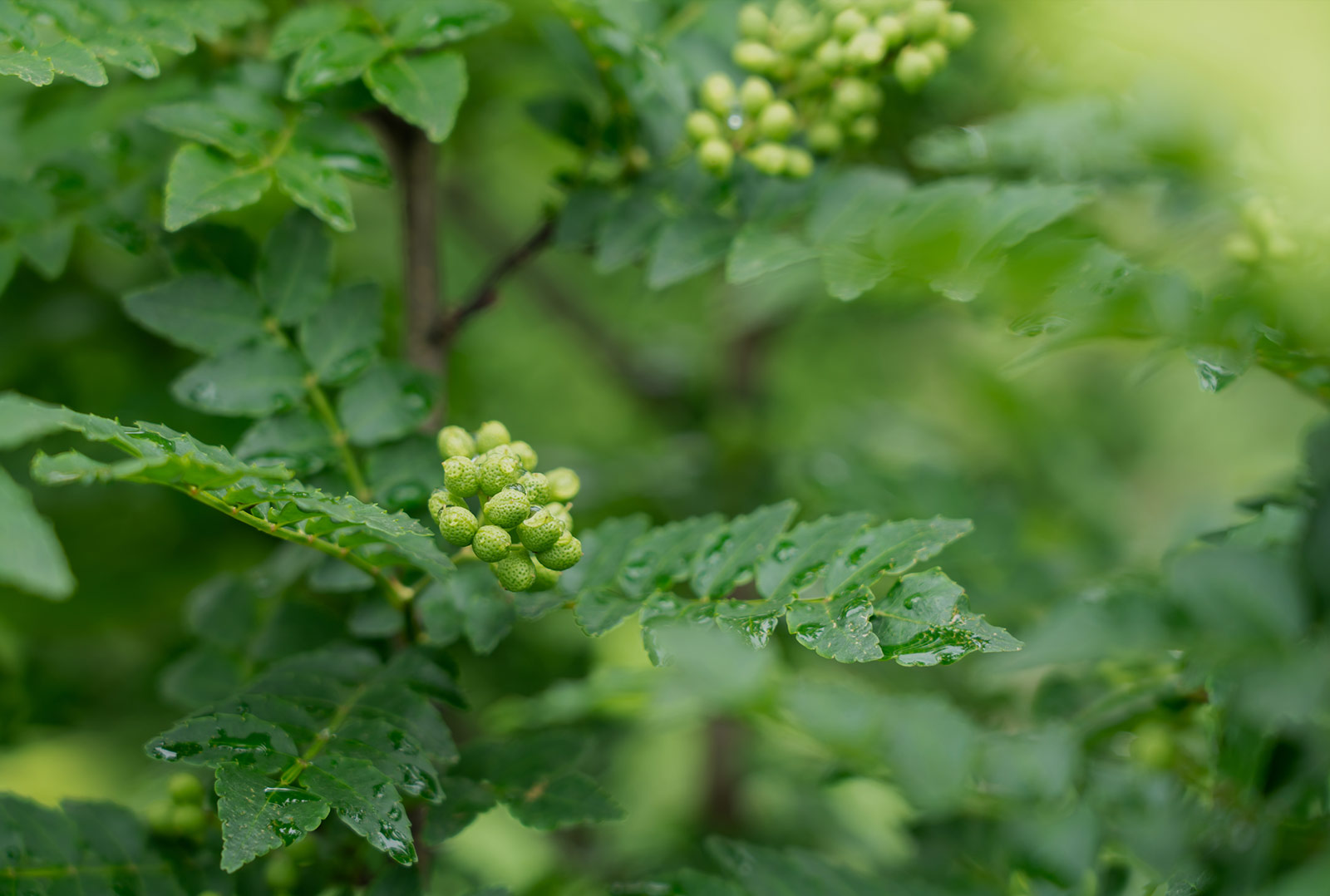 The Shimizu area in Wakayama Prefecture is the largest producer of sansho pepper in Japan. It is located upstream of the Arida River, which originates from Mt. Koya (Koyasan), a sacred place for Buddhism and a World Heritage site.
Sansho pepper has a special, invigorating flavor. In order to preserve the flavor of the freshly harvested pepper, we operate a processing factory in the same production area where the pepper is grown.  The close proximity to the production area helps us at Hirano Seishoan retain flavor and authenticity.
For many years, we have been working on sansho with hundreds of producers in the production area. Based on our many years of experience, we select only the best sansho peppers of the year and use them in Hirano Seishoan products. We ship dozens of tons of sansho pepper every year. We are the only ones who can do this because we are experienced, and have been handling a lot of sansho ingredients over the years

The flavor of Sansho pepper is a refreshing spiciness. Harvested Sansho loses its flavor over time. In a different area, it is usually machine dried at high temperatures after harvesting, so the original flavor is lost even in the drying process.
In order to preserve the flavor of the harvested sansho pepper, we set up a processing plant in the production area and immediately dry the harvested sansho pepper without directly applying heat.
Furthermore, when making powder, we don't use a grinder that heats up, but we slowly take our time with a stone mortar and grind it into powder little by little.
We spare no effort to preserve the authentic flavor of sansho pepper.

Japan's number one Sansho production area is facing a serious shortage of successors due to its aging population.
Until now, we have been working with the people in the production area to solve various problems.
In the future, we will continue to work together with them, aiming to solve sustainability issues in Japan's No. 1 Sansho production area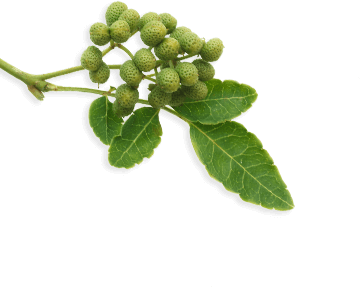 In Aridagawa Town inWakayama Prefecture,
the Aridagawa River-which originates from the sacred Mt. Koya,
runs through the center. The weather here is usually warm, even in the winter.
However, in this same town we can also find theShimizuplateau,
where it's usually cool and there is snow in winter.
The Sansho that grows in this area (Shimizu area)
is a variety called 'Budo Sansho'.
As the name suggests, it is characterized by its large 'berries'
arranged in rows like clusters of grapes.
It has thick skin, a strong aroma, and a refreshing spiciness.
It is a unique breed of the highest quality.

Hirano Seishoan uses this precious "Budo Sansho"
for powdered Sansho pepper and various products such as Shichimi paste.